Services
Welcome Castilla y León, is part of the Touristic Group Castilla Asesoría de Turismo,
Wholesale Travel Agency Retail with Licence CICL 47-156
Welcome Castilla y León is part of a group of professionals, we love art of traveling; discover daily different places, tireless travelers, but with a lot of desire to share with all those who wish to advise, ask, travel is what passionate us. We take care of trips more than it was our great trip through our vocation for service and the desire and enthusiasm of each trip that we organize.
This extensive experience has led us to specialize in our region, with the objective of fully satisfying the expectations of the travelers who visit us.
For Welcome Castilla and León, our raison d'être is commitment, excellence, trust, credibility, direct contact, personalization and total harmony with our clients, whether travel agencies, tourism professionals, companies, associations, organizations public, groups of travelers or individuals.
In our staff we have a large team of multidisciplinary collaborators made up of professionals such as: Official Local Guides, Accompanying Guides, Carrieguirs, Hostesses, Sociocultural Host, Teachers, Translators and Travel Agents.
Quality is our best guarantee for the loyalty of our clients, our strongest defense and the only way to growth.

What we can offer you
In Welcome Castilla y León, our theme is "There's Nothing Impossible", we are at the disposal of our clients.
We offer a personalized treatment, unlike the big brands in which everything is automated. We seek contact with people, close treatment.
We make each service and activities to measure, so that the result is excellent and according to your objectives. That is why in this page you will find proposals and programs, but they are all adaptable and modifiable to the needs of each of our customers.
We understand that each person is unique and special as well as the circumstances and purpose of their trip.
In view of any problem or incident, we have greater mobility for the change and adaptation of your trip.
Once you contract your trip or activity, we offer a contact phone 24 hours a day, for your peace of mind.
We are from Castilla y León, we know well our land and all its charms, with its great attractions and small details.
Get to know some of our experiences.

SERVICES
Organization of Events
For those who wish to meet outside the workplace, organize a professional or personal event in a different environment, we propose a varied selection of spaces and activities adapted to each circumstance, according to the needs of our customers.
We can help you with events such as:
Weddings and other family celebrations
Product Presentations
Fairs
Education Course 

Incentive Trip
Welcome Castilla y León is a receptive operator specialized in integral tourist services in our region formed by a group of professionals with extensive experience in the sector of Incentive Trips and Conventions.
What sets us apart from other operators is the deep knowledge of our land and our passion for a job well done, and the desire to show its beauty, the hospitality of its people, the richness of its gastronomy and culture and its enormous potential to create unique and exclusive events.
We work to satisfy the needs of our customers, offering an exclusive and tailor-made product, based on the information and wishes of the customer, our originality and the idea that "nothing is impossible".
Our services include all the range that our clients may need:
Varied offer of quality accommodation.
Services of Official Local Guide and Accompanying Guide.
Reservation in restaurants.
Visit to wineries and wine tasting.
Activities in nature: Horse – Riding Routes, Hot Air Balloon Rides, Trekking, Canoeing, Paintball, etc.
Coaching, Leadership, Team Management, Team Building…
Spa Treatments.
And many other activities that you can ask us and we develop them according to your needs.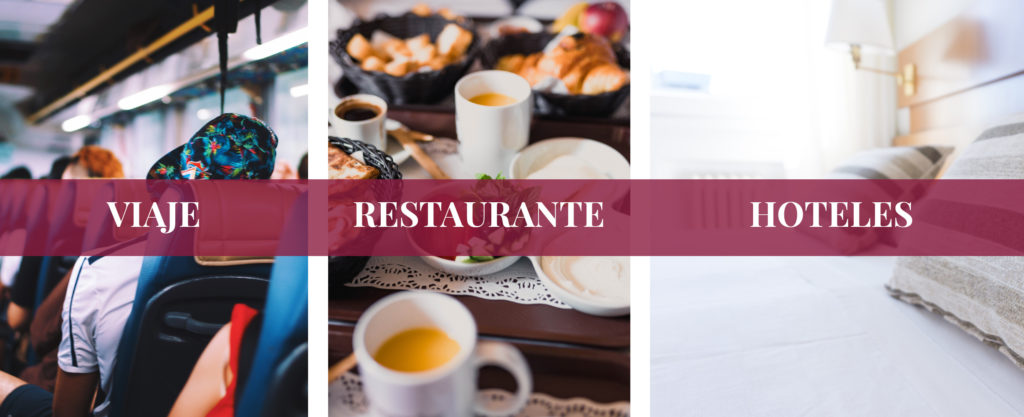 Group Services
We are specialists in providing receptive services for groups Castilla y León region.
We have professional experts dedicated to the different destinations and activities that can be carried out into the region, which guarantees a total knowledge of the packages that make up our programming, wishing to transmit this knowledge to all those travelers who wish to trust us with those important moments of their lives, such as their travels.
If you travel in a group we are your best option, with the most competitive prices and the most complete services.
We take care of everything: Find accommodation, Plan Itineraries, Manage Transport, Book Activities, Guided Visits…
A carefully prepared route relieves much of the stress of organizing a trip.
Your time is just as precious to us as it is to you. That's why we make sure you feel good about your holidays from the first day to the last day.
Our travellers only have to take care of enjoying the experience.
If you would like ask for a detailed quotation for your group, please contact us filling the contact form below.